DEDICATED SUPPORT THROUGH DIRECT EXCHANGE OF 3 PARTIES
Students' questions will be answered directly and quickly by the counseling staff. In addition, we will also provide support to students about administrative procedures and life support in many different languages such as Japanese, English, Chinese, and Vietnamese… so that students can clearly understand and perform most accurately.
SUPPORTED CONTENTS
Guide, advise, and help students complete their documents to apply for the entrance exam to universities and vocational
schools in Japan.
How to choose a lab, correct research plan, etc.
INFORMATION RELATED TO HIGHER EDUCATION
Understanding the needs of the majority of students for higher education, HSB Japanese Language School provides qualified information sources such as:
Admission brochures from universities, graduate schools, and vocational schools (Sermon).
Information about the latest orientation sessions and enrollment counseling programs (open campus).
The information is regularly updated to ensure the most accuracy. Students can follow the portal to register for participation or counseling support. There are also orientation sessions for higher education held in the school.
COOPERATION CASES RELATED TO HIGHER EDUCATION
With the attention of students and school partners, the school has received many invitations and has signed cooperation agreements with many universities and vocational schools (sermon). As a result, the school can designate and allow to nominate of new students, and students at the school will receive preferential treatment for entrance exams or admission fee reduction.
Employment support by professional counselors
Personalized employment assistances by professional career counselors are available.
A wealth of employment opportunities and job-related information is introduced by human resources companies affiliated with the school.
Providing useful information in job search activities for international students such as career fairs and internships.
There are many scholarship programs in HSB Japanese Language School for students with excellent academic achievements, in order to encourage students' learning spirit.
Conditions for getting a scholarships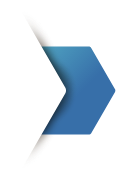 1. Enrolled at HSB Japanese langue school as a full-time student for at least 1 year
2. An attendance rate averaging at least 95% since admission
3. A person with excellent achievements and good ethics
4. A person who will advance to either a university, graduate school or vocational school (senmon)
DAILY SUPPORT BY MULTILINGUAL STAFF FROM HSB JAPANESE LANGUAGE SCHOOL AT ALL TIMES
Multilingual staff are available on call 24/7 to guide students about life and future directions
Even if you just started studying Japanese, you are able to receive our support in your comfortable language.
SUPPORT DAILY LIFE IN JAPAN
Students are able to receive advice on such as daily issues and employment in Japan. School also cares about the students' thoughts and feelings in their new life in Japan. and support to go to the hospital when you get sick or injured. In addition, the school's staff will take care of students when they get sick or injured.
SUPPORT FOR PART-TIME JOBS
Attentive support for writing resume, mock interviews, etc.
Job introductions corresponding to Japanese proficiency level and their ability by our affiliated companies.